Luxury artificial grass, putting greens, playgrounds, landscaping and pet runs
Providing premium artificial grass design and installations services to Las Vegas and its surrounding areas, including downtown Vegas, Boulder City, Clark County, Henderson, the greater Las Vegas area, North Las Vegas, Primm, Summerlin and the entire area Las Vegas community.

Putting Greens
Let our expert golf team design and build a custom artificial turf putting green that performs just like a true PGA-caliber golf green… with true ball performance, so similar to a real tour putting surface that you'll be hard pressed to tell the difference!
Lawns & Landscaping
Our artificial grass turf is extremely durable and able to withstand our harsh winter weather conditions. It saves money, requires no watering or maintenance and will stay looking beautiful for years to come.
Playgrounds
& Dog Runs
Our synthetic grass playground and pet turf are always kid and pet friendly. Unlike natural grass, they're allergy-free, and can hold up even in the most challenging high traffic, heavy usage areas.
Putting Prowess
Our putting green designers undergo rigorous training to make sure we know how to design and install a golf green that holds up to the greens you'd see on the PGA tour. That's why our putting greens are the greens of choice for many PGA professionals.
Golfing Amenities
When we come out to your property to discuss designing a professional golf green, we can suggest features that will make your property really stand out. Our putting green designers are skilled at incorporating chipping areas, hole placement, stacked sod bunkers, even water features… into the design to make your private backyard putting green a work of art.



Artificial Grass and Putting Greens installers in Las Vegas



We design and install stunning putting greens and artificial lawns for residential and commercial locations throughout the greater Las Vegas area.
We are committed to providing the highest quality, USA manufactured products available, along with state of the art installation techniques. Our putting greens and artificial grass lawns are designed to not only look and feel like natural grass, but they are engineered to hold up to our hot Nevada sun. We follow a proven installation system that assures your lawn will hold up for years to come, and that your putting green will perform as close to PGA tour greens as you can get.
Let our putting green experts design and build you a dream synthetic grass golf green that will perform just like a genuine golf green you'd see on the PGA tour, with true ball roll and response so much like the real thing that you'll find it hard to tell the difference!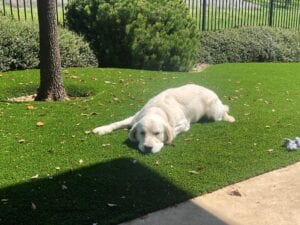 The years of attention to detail in designing and constructing professional backyard practice putting greens has earned us a reputation for quality that can't be matched. We pride ourselves in helping our customers improve their short games, in the privacy of their own back yards. You'll have the opportunity to practice your chipping and putting whenever you want, on your very own artificial golf putting green.
Having a luxury backyard putting green or artificial grass lawn available to you in your private residence requires very little maintenance and will save you thousands of dollars, and countless hours of upkeep per year. We can help eliminate all that expensive and time consuming backyard maintenance and help you avoid dry spots in your yard by replacing traditional sod with gorgeous synthetic turf and pet grass.

Made in the U.S.A.
Contact us today for a free artificial grass or putting green estimate in your Las Vegas area property
702-365-0912
Proud Member of Celebrity Greens Dealer Network
Celebrity Greens is a North American leader in luxury golf greens and artificial grass installations. We pioneered the industry, perfecting the installation of high quality synthetic turf and introducing innovations in design and construction technology. We've built a solid reputation for exceptional aesthetics, scale and complexity of the design and the detailed execution of the project.
Authorized Dealers for Celebrity Greens are hand selected based on their industry knowledge, depth of experience and quality workmanship. They are highly specialized and highly trained in the design and installation of multiple synthetic turf applications.

Due to the premium quality of Celebrity Greens work, we have amassed a number of celebrity and impressive PGA-pro endorsements. Most notably, our golf pros include: 6-time Major Champion Sir Nick Faldo, Masters Champion & The Open Champion Mark O'Meara, US Open Champions Jon Rahm and Gary Woodland, Ryder Cup Champion Paul Casey, 2-time Masters Champion Ben Crenshaw, top PGA Tour Players Max Homa, Kevin Streelman and Scott Harrington, TV Sports Analyst and top 100 golf instructor Peter Kostis, and top golf instructor Jim McLean PGA player. Additionally NHL legend and celebrity scratch golfer Jeremy Roenick, and MLB Legends George Brett & Roger Clemens also added their endorsement after we installed Celebrity Greens at their private residences. Other celebrities who own Celebrity Greens include Adam Levine, Samuel L. Jackson, Arron Oberholser, Rusty Wallace and Dennis Miller, among others. And the list just continues to grow.
Masters Champion and The Open Champion Mark O'Meara discusses his private putting green by Celebrity Greens®!


PGA Tour Player Jon Rahm, practicing his bunker play, on his custom Celebrity Greens® Putting Green.
6-time Major Champion and Golf Course Designer shows you his Celebrity Green®
PGA Tour Player Paul Casey on His Custom Celebrity Greens® Putting Green
CONTACT US TODAY FOR A FREE DESIGN CONSULTATION. 

702-365-0912
Las Vegas Artificial Grass, Pet Turf, Playground and Sports Field Experts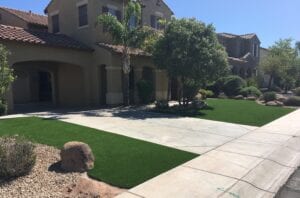 If you are looking for a more beautiful, and cost saving alternative to natural grass, then artificial grass might just be perfect for you. Synthetic artificial turf provides the realistic look of natural grass, without the need for watering, weekly mowing or maintenance, and no need for fertilizers and pesticides. It's a gorgeous alternative that's long-lasting and easy to maintain, and looks fantastic.
Our artificial grass landscaping products are designed to withstand extremes in temperature, especially our hot summer months. They drain well so you won't have standing water for long periods of time on your lawn, even after a heavy rainfall.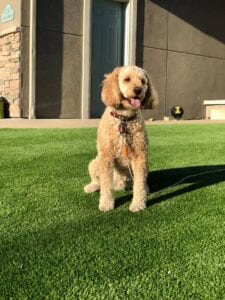 All of the materials we use are made in the USA and undergo stringent quality testing to ensure your artificial grass lasts long and remains looking its best for years to come. The turf itself is engineered so that the individual blades of grass will hold their shape, resisting matting down and fading in color. The unique shape of the individual blades of grass give it much more vertical strength than our competitors brands. This translates into longer lasting turf for you, without the unsightly matting down of grass you sometimes see with cheaper, imported materials.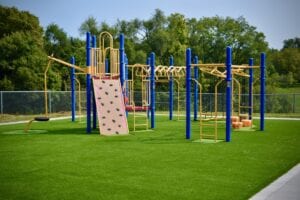 We know that maintaining the looks of your lawn is important, but we also know what's the most important thing to your family. That's why our artificial grass is engineered to be completely safe for kids and pets to play on. Quality and safety standards are essential in our manufacturing process, so you can rest assured that your loved ones won't be exposed to toxic chemicals from our products. It's actually even safer than natural grass because we don't need to use chemicals, pesticides or fertilizers to maintain its lush look and feel.
The backing we use, has a unique underlayment, which allows for ample drainage, so you won't have long-standing puddles after a rainstorm. It also makes it easy to hose off any waste from pets or other debris, making for quick cleanups when needed.
With a beautiful artificial grass backyard, you can say goodbye to:
Expensive weekly maintenance to your grass lawn
No more use of fertilizers, insecticides or other harmful chemicals
Using tons of water to keep your lawn green and beautiful
Dry, dead patches of grass due to pets or shady areas
Mud or other debris being tracked into your house.
Downtime for reseeding, or after a heavy rain. You can run and play on the synthetic turf immediately after a rainstorm without doing damage to it.
Artificial grass is excellent for:
Green grass lawns and landscaping
Pet turf and dog runs
Sports fields and community parks
Playgrounds and play areas with extra padding installed where safety calls for it.
Golf putting greens
Indoor or outdoor installations
Heavily sloped yards, or otherwise difficult to maintain terrain
With an artificial grass lawn in your backyard, you'll get the benefit of a lush, beautiful lawn year round, without all the maintenance, upkeep and messiness associated with natural grass backyard. Enjoy it 365 days a year.
Contact us today for a free artificial grass or putting green consultation.
702-365-0912